Enroll in our
ACL Injury Prevention Course
Over 200,000 people deal with ACL injuries every single year. Our mission is to make knee problems one less soccer-girl-problem with our ACL Injury Prevention Pack.
This SELF-PACED 7-video series contains a 3-part test to assess your risk for ACL injury, pdf workbook and over 25 exercises to help make you a more well-balanced & healthier athlete through focusing on safe movement patterns, body-awareness, plyometrics, strength and flexibility!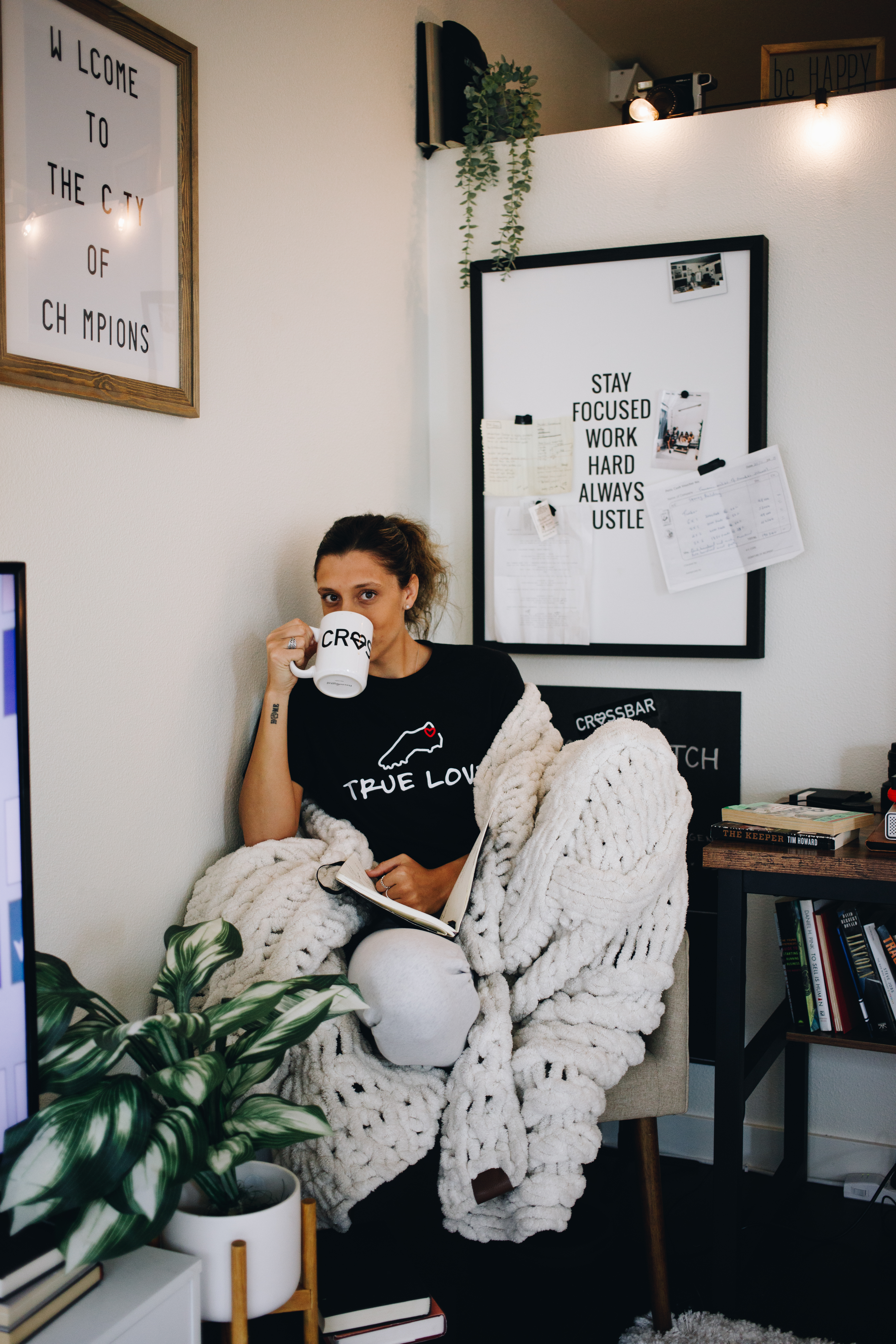 Join over 7,000 ballers inside of SGPU.
ABOUT YOUR COACHES
We are Carly, Alanna and Shannon, the Founders of SoccerGrlProbs and SoccerGrlProbs University! With our combined expertise and unique experiences as collegiate soccer players, we provide the most affordable, relatable and digestible online eCourses in the female-athlete space.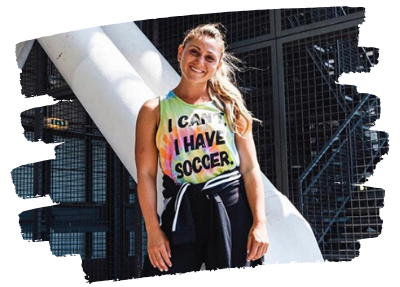 Carly Zolga
"As a Certified Holistic Health Coach, Hormone Specialist and Fitness Nutrition professional, I pride myself on educating Ladyballers on how to develop good habits in their diet and lifestyle according to their bio individuality. I believe that everything you DO and EAT affects your performance..and that we should care!"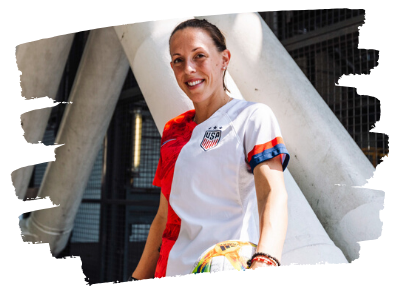 "When I graduated, I told myself I'd become a Certified Strength and Conditioning professional so that I can help Ladyballers feel QUICK, STRONG and POWERFUL during and beyond their soccer careers. I also want to continue promoting injury reduction risk because this is often overlooked and under appreciated in the female soccer community"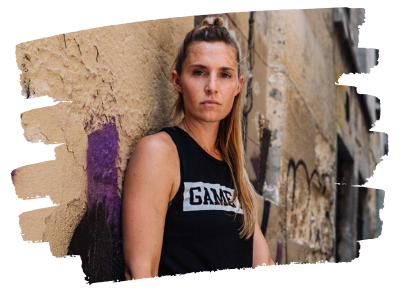 "I've alway been passionate for fitness ever since I was a young Ladyballer. As a Certified Trainer, Kettlebell Specialist and Fitness professional, I vow to help Ladyballers feel FIT and CONFIDENT in their ability to reach their full potential during fitness tests, practice and games. Less self-doubt, more consistent preparation and increased confidence when coach says 'get on the line'!"
Check your inbox to confirm your subscription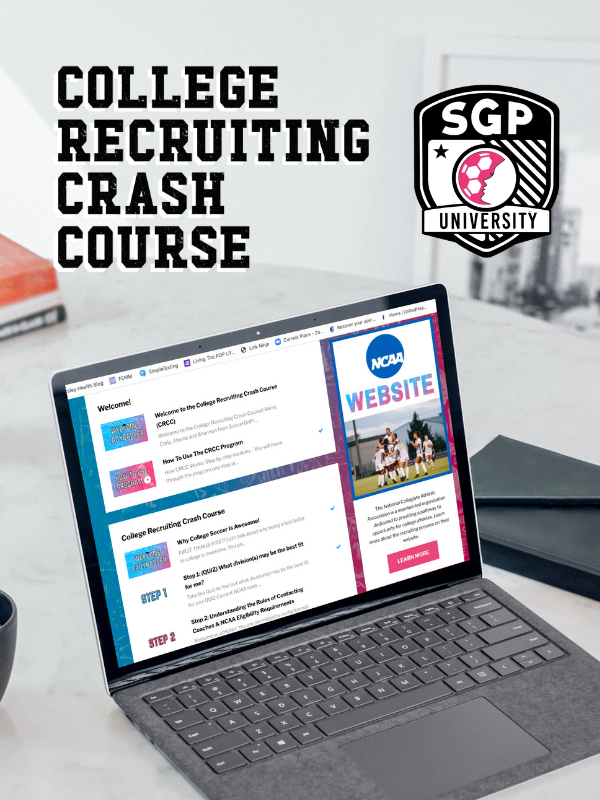 Enroll in our
College Recruiting Crash e-Course
The College Recruiting Crash Course (CRCC), created by College Athletic Advisor Dave Morris and SoccerGrlProbs, is a step-by-step course that helps female soccer players navigate their college search, communicate with college coaches confidently and find the perfect fit for them!
This course is packed with digestible information, actionable steps, and advice from collegiate coaches, experienced players and recruiting specialists that will help Ladyballers go from feeling overwhelmed to feeling in control throughout their recruiting journey!